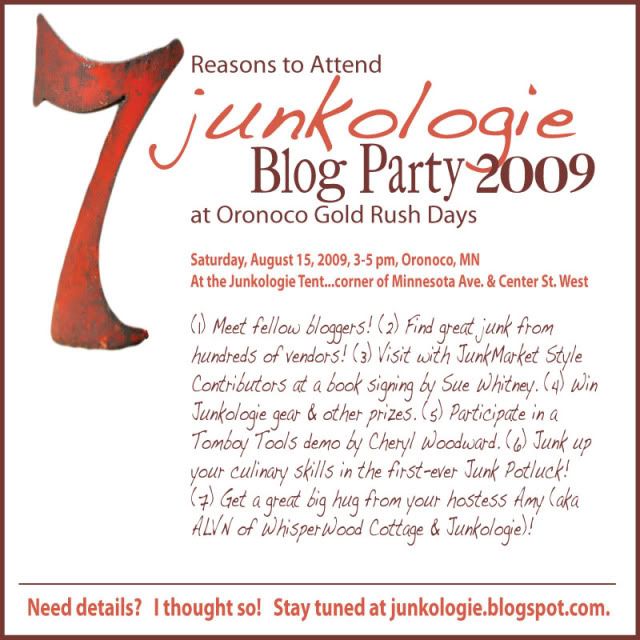 Yes! You heard it right! ALVN with Junkologie and WhisperWood Cottage is hosting a blog party at her booth during one of the Midwest's finest shows, Gold Rush Days in downtown Oronoco, Minnesota! I'll be traveling all the way from the Buckeye State along with fellow JUNKMARKET Style contributor, Kathy Stantz, from Sylvia's Vintage Daughter in my trusty Town and Country. We'll take full advantage of the van's Stow n' Go feature to allow room for all the junk we bring back to Ohio. BIG Minnesota junk!



Junk Beautiful Outdoor Edition author, Sue Whitney, will be at ALVN's booth for her book signing along with Kimberly Melamed. You'll also get to trade junk tales with the contributors of JUNKMARKET Style! Good stuff! And best of all, you don't have to be a blogger to enjoy the fun! Any questions? Just ask!

Good Friends - Good Food - Good Junk - Let's Meet!Hope to see you there!